Booking is open for our Easter Holiday Drawing Day. On Sunday 3 April, we will be kitting out the Art Space* above Cass Art in Kingston, for another spectacular Mindful Creativity Day, for kids and their families. Come, bring the family, relax and draw with us for the day.
Doors open from 11am-4pm. You can drop in for as long as you like, stay for an hour or all day. Everyone is welcome (children under 5 must be accompanied by an adult at all times).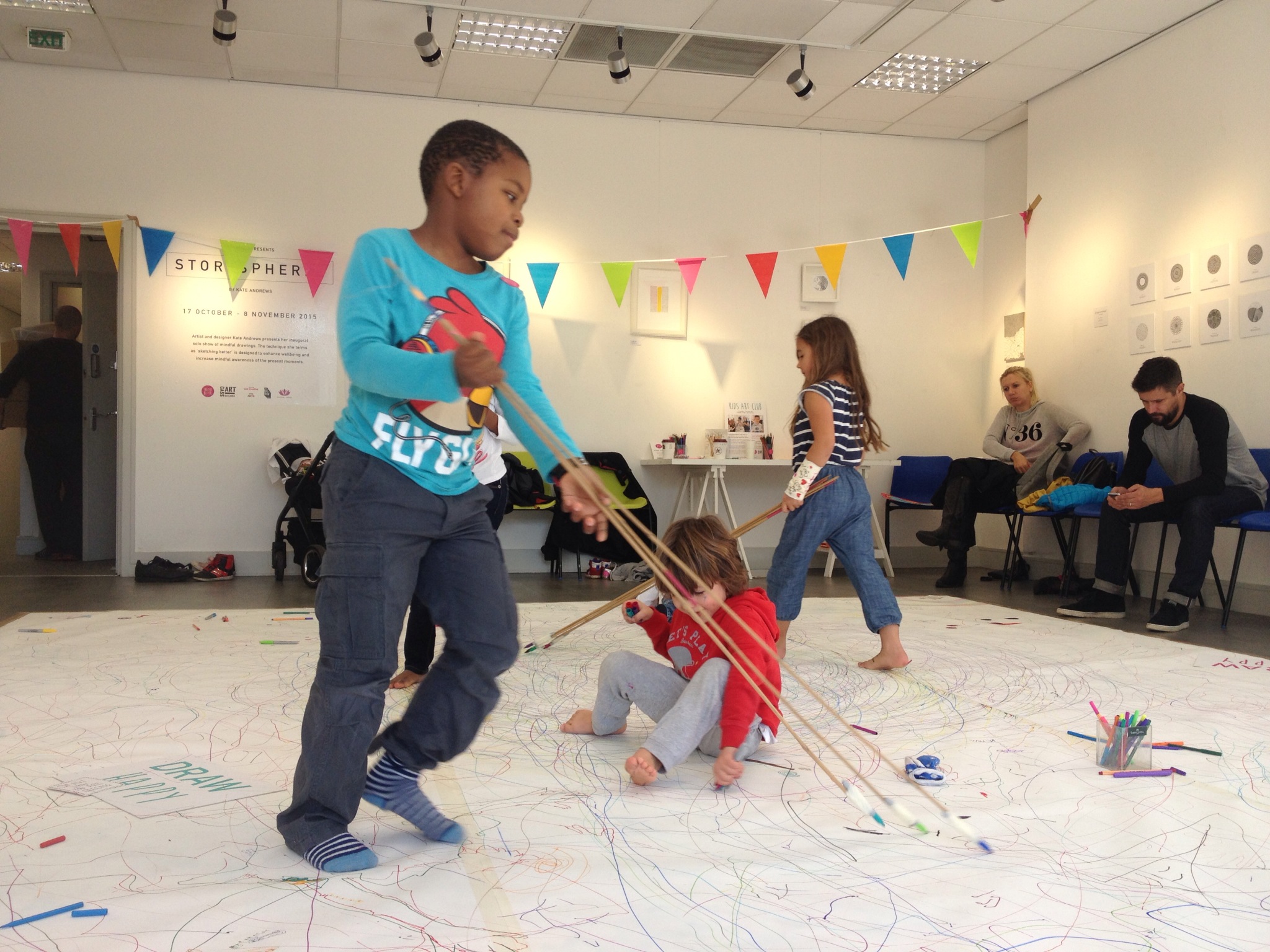 What to Expect
On the floor we'll have a huge paper canvas out – and everyone is invited to come and draw around a chosen theme and set of questions. Can you draw with your feet? Can you draw backwards? Can you draw around someone? How big can you draw? How small can you draw? 
There will also be tables for learning about and drawing Story Spheres – a mindful drawing technique designed to learn mindfulness, reduce anxiety and increase emotional literacy. Perfect for both adults and children.
There will be Creativity Challenges and Drawing Experiments suitable for adults and children, perfect for igniting and exercising your imaginations and innate creativity.
Tickets
Kids = £10 each. Accompanying adults stay for FREE. Children who have attended Art Clubs at Alexandra Infant School and Cass Art Kingston with SketchBetter this half term receive 10% discount – select appropriate ticket on the ticket page.
10% OFF at Cass Art Kingston
Everyone who attends the Drawing Day will receive 10% in Cass Art Kingston on the same day!
Bookings: sketchbetterdrawday.eventbrite.co.uk
*Please note that The Art Space is on the first floor and there is no step-free access.